5,56x45
&nbsp Ball
&nbsp -Box
&nbsp Tracer
&nbsp Blank
&nbsp -Box
&nbsp Inert
&nbsp -Box
&nbsp AP
&nbsp Grenade
&nbsp Training
&nbsp -Box
&nbsp High Pressure
&nbsp All
7,5mm Nagant
38 Special
9x19
9x20
6,5x55
7,62x51
7,62x54R
8x58RD
7,92x57
8x63
Jarmann
11x17
45 ACP
11mm Pin fire
12,17 Remington
12,7x81SR
12,7x99
13x92R
13,2x99
Experimental ammunition
Commercial ammunition
Special purpose
Krevadpatron
5,56x45


IDnumber: 200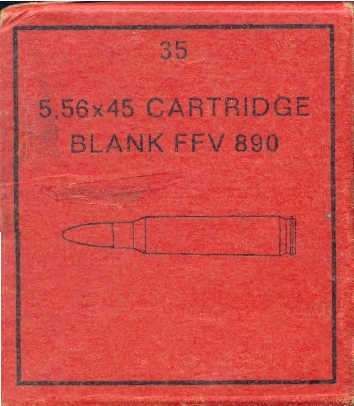 This box of 20 PCS of 5,56x45 blank ammunition is for the FFV890 rifle used in trials late 1970 early 1980. This box is without an mark for factory and date of production, but I guess it is made by the Karlsborg factory in 1979.


IDnumber: 347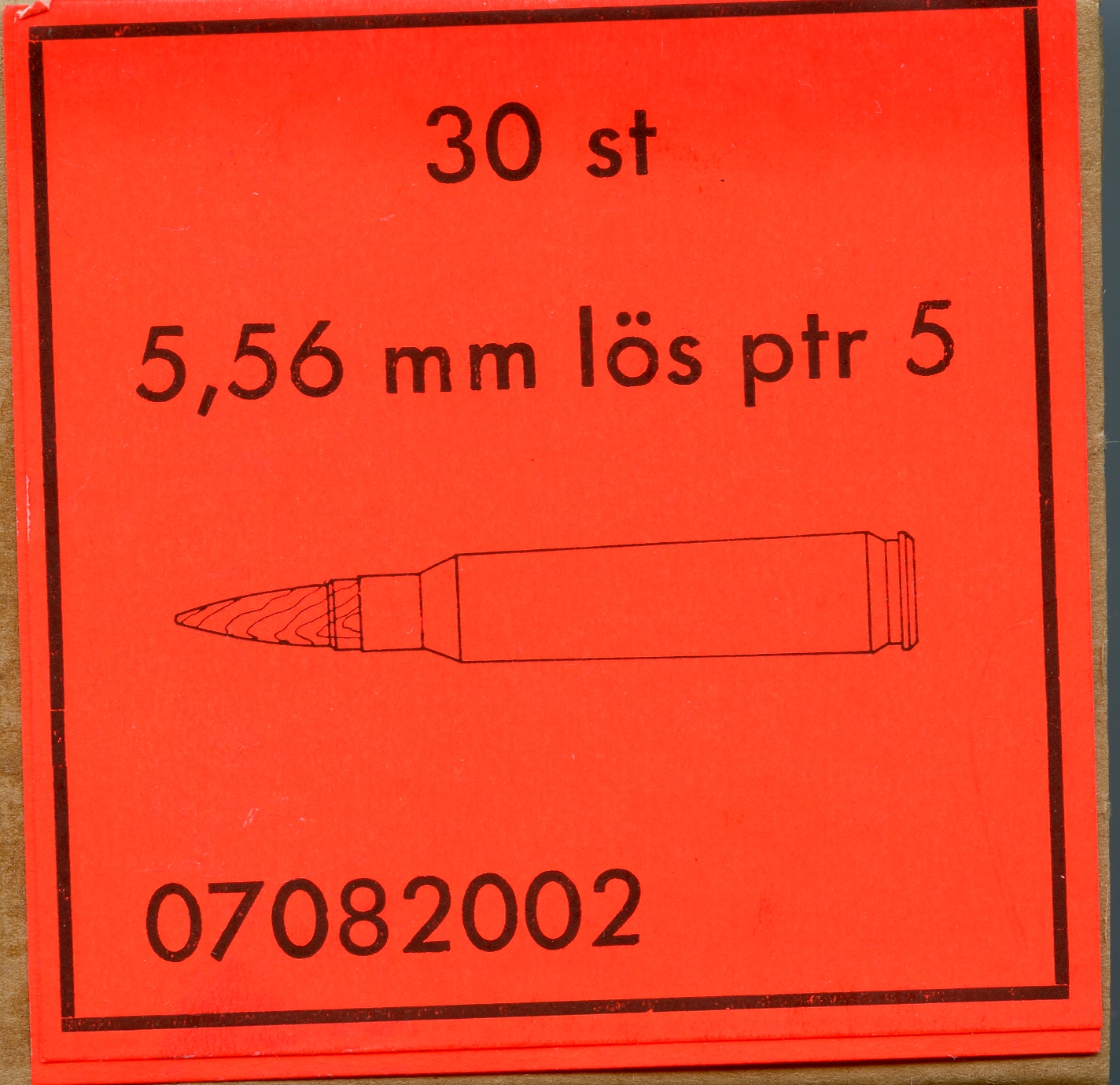 This is a early, or maybe the first of the standard 5,56x45 blanks. It is produced in 1982 by Karlsborgs ammunition factory. The box is of a standard type in its form, while this early example has a brown box (as for live ammo) with a read label glued to the top of the bow.
IDnumber: 26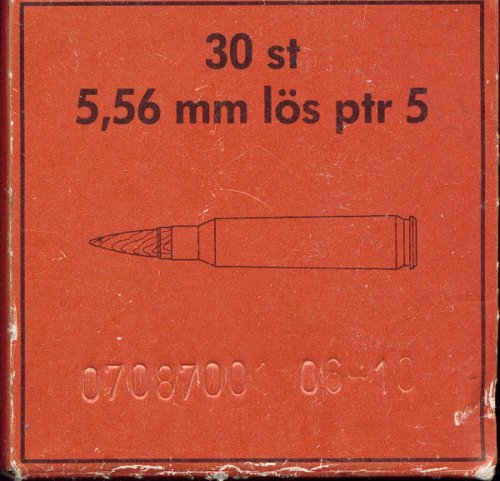 This box of 5,56x55 blanks is produced in 1987 and shows the second type of blank projectile on the image. It is produced by the Karlsborg factory.
IDnumber: 348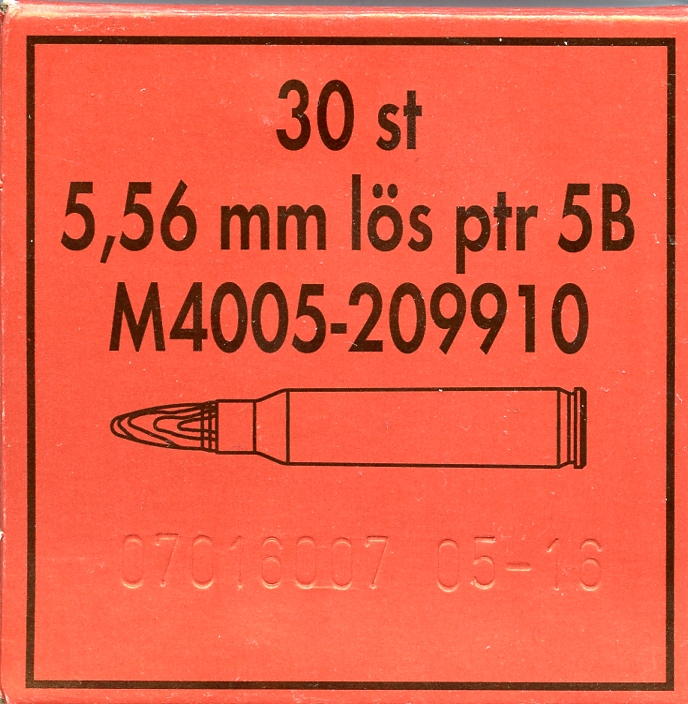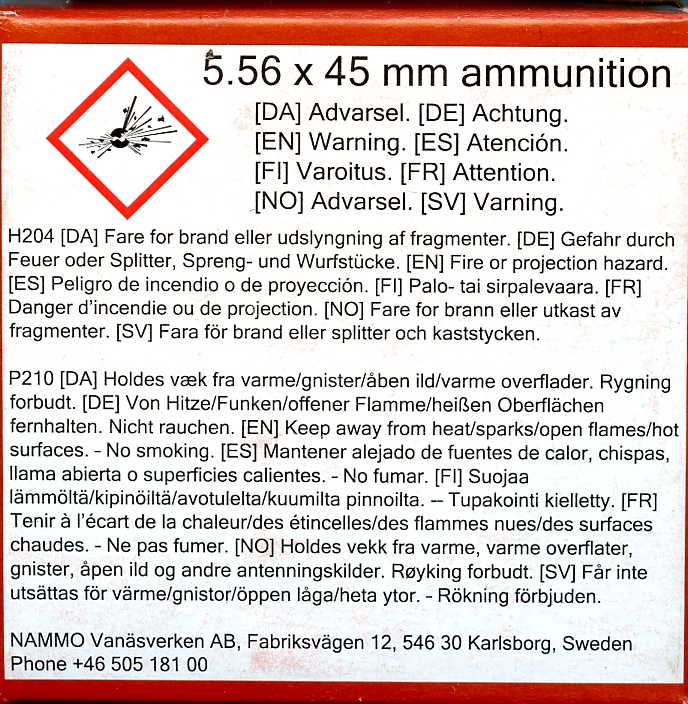 A late box of blanks from 2016 by NAMMO Vanäsverken AB /Karlsborgs ammunitionsfabrik. The box is "pretty ugly" with a "M" number printed on the label and it has translations for 8 different languages. This is probably to easier being able to spread the ammunition within the NATO countries.

Courtecy Olle.
---

Copyright © 2000 Chris
The Swedish military ammunition site

Pcs published: 4