5,56x45
7,5mm Nagant
38 Special
9x19
9x20
6,5x55
7,62x51
7,62x54R
8x58RD
7,92x57
8x63
&nbsp Ball
&nbsp -Box
&nbsp Tracer
&nbsp -Box
&nbsp Inert
&nbsp -Box
&nbsp AP
&nbsp -Box
&nbsp Incendiary
&nbsp All
Jarmann
11x17
45 ACP
11mm Pin fire
12,17 Remington
12,7x81SR
12,7x99
13x92R
13,2x99
Experimental ammunition
Commercial ammunition
Special purpose
Krevadpatron
8x63


IDnumber: 219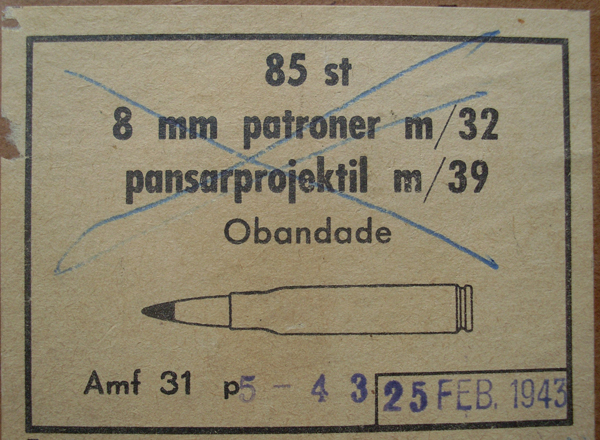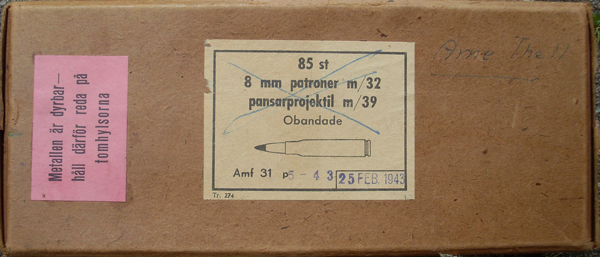 This is a rare box of 85 PCS of armor piercing ammunition m/39. On the box it is clearly stated that the ammunition is not belted.

The red label on the box states "The metal is valuable, therefore keep order on the empty cases."

It is manufactured by factory 31, Svenska Tändsticks Jönköping in 25 of February 1943.

Courtesy Rude of Åtvidaberg collection.
---

Copyright © 2000 Chris
The Swedish military ammunition site

Pcs published: 1